Underfloor Heating
The heating can be installed across the entire home, both downstairs and upstairs, or in just one room of your choosing.
Radiator Repairs & Replacements
From moving radiators to a new location to installing new and modern alternatives, our team can help repair and replace your choice or radiators. Powerflushing
If your radiators are not heating up properly, specialist equipment can be used to flush the system to remove the build-up of debris, sludge and rust.
Hot Water Cylinder Repair & Installation
You can choose from a vast range of hot water cylinders for your home, including unvented and indirect options.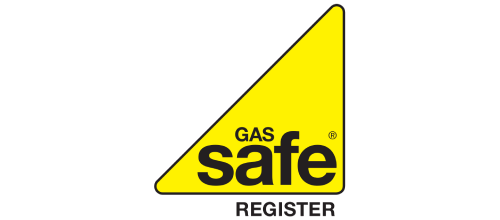 Gas Safe Registered
Where Can You Have Underfloor Heating?
Underfloor heating can be installed in any room of your choosing, helping to heat up your home from the ground.
Kitchen
Living Room
Bathroom
Bedroom
Dining Room
Annex
Loft conversion
Hallway
Get Started
Types Of Underfloor Heating We Install
Dry System
Uses electric to heat up your flooring. We advise to use this for smaller sections such as an ensuite bathroom.
Wet System
A hydronic underfloor heating system can be up to 25% more efficient than radiators, making your home feel warmer.
Upgrading Your Radiators? Our Team Can Help.
From radiator upgrades to checks and repairs, the DJ Moore Plumbing team can provide you with assistance to tailor your heating system around your requirements.
Replace existing radiators
Move radiators & cap valves
Install new/more radiators
Get Started
How Can We Improve Your Radiators?
Not looking to replace your radiators but think there is something wrong with them? Our team can help to diagnose the issue and provide a solution. Here are some radiator services that our expert team can provide: Powerflushing
The removal of debris, sludge and rust is complete with professional powerflushing in [link url="/areas-we-cover/bedford"]Bedford[/link], whereby specialist equipment forces the elements out of pipes.
Filter
Our quality filters can help to protect your central heating system by stopping the build-up of debris and sludge inside the pipe, keeping the passageway clear.
Bleeding
This involves letting air out of the radiators to allow water to travel through the heating system. If your radiators feel cold, then this could be the solution for you.
Balancing
If one room feels considerable colder than the other, this may be because your heat distribution is not balanced. The team can balance this, so all rooms heat up efficiently.
Do Your Radiators Need Powerflushing? Find Out With Our Team.
Powerflushing can help to prevent damage and even a breakdown of your central heating system. Just some of the benefits to having your system powerflushed includes the following:
Improves efficiency
Prevents pipes from becoming blocked
Clears passageway for heat to travel around the home
Stops pipes from leaking
Reduces cold spots
Minimises risk of boiler breakdown
Get Started
Hot Water Cylinders Tailored To You.
A cylinder is used to store hot water for your heating system, and there are multiple types of cylinders that you can choose from based on your water usage and requirements.
Unvented
You will not need cold water storage for this type of cylinder, as it takes the water from your mains supply.
Vented
A vented cylinder uses gravity to feed the hot water down the pipes for your bathroom and kitchen.
Direct
Water will be a heated directly from the source when investing in a direct system, such as from an immersion heater.
Indirect
An indirect cylinder works by heating up your water through an external heat source, for example, a copper coil.
Excellent Customer Feedback.
"Very, very impressed with DJ Moore Plumbing! The guys are absolutely lovely, and I cannot say thank you enough for helping me out. They checked what was wrong with my heating and then told me what was the best option that was affordable but would still do the job. The heating is working perfectly again, and it's all thanks to the team!"
Emily Caldwell
2nd June 2021